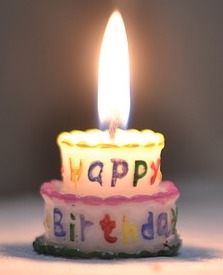 It's stock-taking-of-the-year time and the only thing I can think of is, 2017 was the year I discovered Berena!
Well, in the larger scheme of things, the year that just went by was a horrible one. Right-wing bigots continued to be in power, the digital enslavement of Indian citizens went on, the economy remained effed, human beings found new ways to hurt, kill and maim each other…if I go on in this vein, I'm going to have to crawl back into bed and cry myself to sleep. Thus, I'm choosing selfishness, and will look inwards into the tiny confines of my own life for the moment.
From a personal perspective, fortunately, the past year has been pretty decent. There was reading and writing, travel to old and new destinations, the discovery of new TV content, and there was chocolate. Of course, there were troubled times, but one lived to tell the tale, so let's chalk all that down to life experience.
How did I do on my to-do list from last year? Let's see:
Writing: Though I didn't exactly stick to my resolution of finishing a fantasy novel, this was a good year for writing. Also, Hit for a Six came out almost on the dot of the year end, while the US edition of Eat the Sky, Drink the Ocean was published in March. A short story of mine was also accepted in Harper's Flipped anthology. Finally, I submitted two other shorties for anthologies—one a spec fic collection on India in another 70 years, the other a volume on the theme of exams—both of which have been accepted.
Fitness: Late in 2016, I discovered FitnessBlender.com, and rebuilding my fitness regime ensued with great success.
Gaming: Could have gone better, but it wasn't too bad. A brand new game, Sleeping Dogs: Definitive Edition is lying in wait for me to inaugurate (early birthday present from Marie). Oh also, a couple of weeks ago, after almost two decades of gaming, I finally managed multiplayer. The grand plans didn't quite go as anticipated, but still, I'm not hard to please. Sometimes.
Travel: In June 2017, we were invited to the wedding of some friends in Germany. With them, we visited Rathendorf, a village in Saxony; Leipzig; and Mecklenberg, the German "lake district". On the way back to India, we popped into Prague too.
Website redesign: Oh, shut up. x-(
Blogging: Well begun but not even half done. Sigh.
Self-publishing: To be fair, this was a good year on the writing front and not the right time for self-publishing.
So now on to the list of things I intend to tick off before I turn 43:
Write aforementioned fantasy novel: I wrote a short story in late 2017 that I'm keen to flesh out into a novel. Since the story is already there, I'm hoping this will actually work out pretty quickly. Just the little matter of a publisher saying yes…
Keep up with the fitness regime: Not expecting a problem on that front.
Take up drawing again: Well, yes.
Redo the website: Don't laugh. I'm really sick of the design.
Check back here in 365 days to see how I did.
~PD